1. Only the best te reo kaiako facilitate our courses
All our te reo Māori courses have been designed and developed over 70+ years by extremely talented and professional te reo teachers. More recently we have adapted our resources and programme to have a real focus on the workplace , where people can come away with practical phrases and language to use in everyday settings. Our reo teachers are highly recommended from Te Kawa a Māui Senior Lecturers, here at Te Herenga Waka-Victoria University and are  either 3rd year or postgraduate te reo students themselves. They really understand what it is like to learn a new language so practice what they preach (as opposed to professional 'facilitators for hire').
Here's what others are saying about learning with our teachers:
All participants said they would enroll on another course with the same presenter, with one participant adding:
"Just a big shout-out to Jim, I really appreciated his approach to teaching the course. I would be very happy to do another te reo course with him. This was an excellent course and increased my capability of te reo and understanding of tikanga. Jim set the right pace and tone and spent plenty of time on our questions as well as ensuring we moved through a lot of learning. I will highly recommend the course to others."
"Kody was an understanding tutor who made space for errors and with humour and encouragement got us to embrace the beginning of our Te Reo journey. I'm really excited to learn more and hope there will be a Level 3 course available in 2023 for us to continue learning and nurturing our wonderful indigenous language. Ka Pai Kody!"
Kirsten McFadden – May 2023 said of Te Kaupeka – Workplace Te reo Māori 1:
"Phoebe's knowledge was immense and she was very generous with her knowledge which extended with many pātai from students. Loved the course. It has sparked a massive interest in this incredible language. I'm only cross with myself for leaving it so long before I got the courage up to learn formally".
2. Our courses are designed to fit in around your timetable
Either online or in person, courses are conducted over 10 weeks with attendance required of just two hours class time on a set day per week.
"The 'after work but not finishing too late' time slot generally worked well for me. At times it felt the course was fairly fast paced and full, but part of that was my inability to revise during the week to cement what was learnt. And I think it worked better to cover more material with the low pressure approach rather than reduce the content - now I can go back in my own time and re-read the notes to allow it to better sink in, having covered it first in class."
"Unfortunately, doing this course caught me at a busy time at work, so I really appreciated the ability to essentially self-pace and not feel pressure to put in extra time outside class, which I didn't have."
"… The resources were also very helpful and well set out in the workbook … Overall, I enjoyed everything about the course and will really miss my weekly two-hour sessions. I'm keen to study Te Tauteka-Workplace Te Reo Māori 2 … Thank you very much to all involved in the planning, admin and presentation of the course."
3. Distance isn't a barrier to learning te reo with us
We offer both in-person course options and online learning. The online content is the same as the in-person delivery, delivered by a dedicated  kaiako. You are still in a class! If there is group work to do, we use breakout rooms. The kaiako pops in to ensure you are on the right track, and you have dedicated time to make sure your pronunciation is right. We focus on building a fun, relaxed environment where you get to know your classmates and your kaiako.
"The online course really suited me as someone who is living in the provinces. It would be expensive for me to travel to Wellington weekly. Also, the timing (5:30-7:30pm) was excellent for me and allowed me to finish tutoring in the afternoon then give my full attention to the course. That said, I love in-person learning and will happily sign up for an on-site course if we manage to move closer to the capital."
"I appreciate it is good to be in person and that allows for getting to know the participants and a physical interaction. However, this worked perfectly well online especially for widening participation from other parts of New Zealand. Thank you Wellington Uni Professional!"
4. We cater our learning programmes to individuals and organisations
We customise specific programmes for many New Zealand organisations. These range from short 'in-house' courses for employee groups, to executive education. We can also create workshops within your existing programmes or events. Whatever training goal your organisation wants to achieve - we've got the people, structures and tools to reach it efficiently - and effectively.
Here's what some of our organisations have said about our kaiako:
Sophie Armitage – MFAT – May 2023 (Te Kaupeka): 
Hannah, our instructor, was amazing. She was helpful, approachable and incredibly knowledgeable. She really made the course. 
Karen Raitt – NZCEO – May 2023 (Te Kaupeka):
The course was outstanding and Hannah created a very safe environment which I think is important for some of us.
Matene – Harmonic Analytics July 2023:
It permits me as foreigner to have a better understanding of the Māori culture, place and language 
In addition, one participant commented Kelly was such an awesome kaiako!! I really enjoyed learning from her, and always looked forward to our sessions with her. She did a great job at relating to every single person in the class and was patient and empathetic. I would love to do another course with her as the kaiako.
If you are interested in training for your organisation or group, contact our Poutaki Māori (Programme Manager) Marie Cocker marie.cocker@wellingtonuni-professional.nz
Next course dates for individual enrolments are:
Do you already have a pepeha/mihimihi or have completed Te Kaupeka - Workplace te reo Māori level 1? Continue your reo journey and enroll in Te Tauteka -Workplace te reo Māori level 2. Need a refresher? You are welcome to take the beginners course again before moving on to level 2. If you want to check with us, that is as simple as contacting Marie at marie.cocker@wellingtonuni-professional.nz .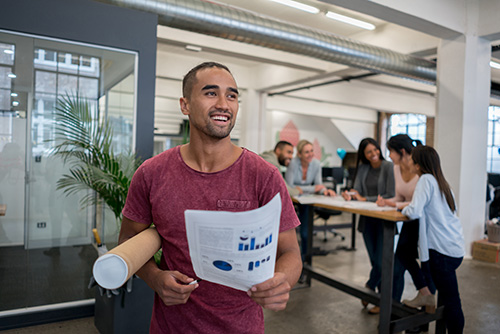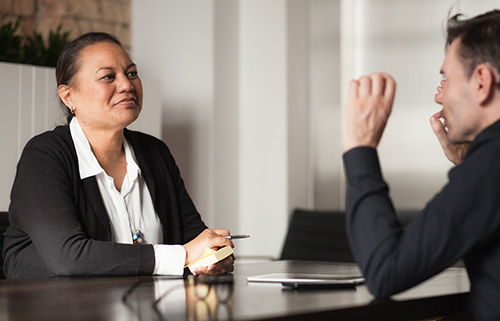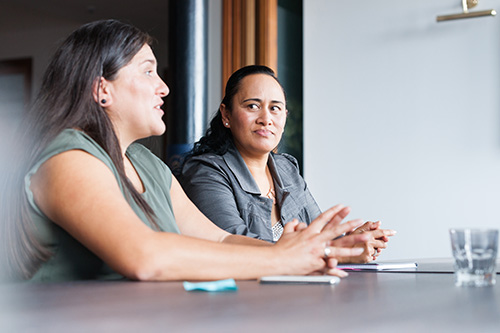 Other resources
Te Wā Tuku Reo Māori are inviting all of Aotearoa and further to stop what they're doing and celebrate te reo Māori at 12pm, on 14 September, 2023. You can kōrero (speak), waiata (sing), pānui (read) and more - Whatever you do, do it in te reo Māori.
reomaori.co.nz has an extensive range of resources such as guides, posters, and signs to help you sustain and practice your te reo.