Kāpuhipuhi Wellington Uni-Professional is a subsidiary of Te Herenga Waka—Victoria University of Wellington (VUW). In this story, we shine a spotlight on two new collaborations that have led to some exciting professional development opportunities for the education sector.
---
SPRING into Maths
Kia tupu, kia hua, kia puawai.
To grow, to prosper, to sustain.
SPRING into Maths is a structured intervention launched earlier in 2023. It supports students in Years 3 to 8 identified as requiring extra support with mathematics. Within a short timeframe, working in a small group (3-4 times each week), students become more engaged in mathematical learning. They grow in confidence and gain the skills and knowledge they need to thrive within their regular classroom programme.
SPRING into Maths was developed in partnership with Julie Roberts, Education Adviser and Researcher from New Zealand Council for Education Research (NZCER). It's development was supported by VUW lecturer in primary mathematics Linda Bonne and web developer Monty Morphy.
The approach is underpinned by evidence-based research with schools and teachers/teacher aides currently using SPRING. The evaluation is monitoring student outcomes and will enable the development of case studies to further support and strengthen the implementation approach.
Schools undertake a short half-day training with a maths facilitator to learn how to use SPRING into Maths and this can be delivered by both teachers and teacher aides. Each session is characterised by a short lesson (no more than 30 minutes) using a clear, systematic and repetitive structure covering six components: Start counting, Patterns, Reinforcing solving a problem, Identifying numbers, Number facts and a Game. Together these components help students to construct the knowledge and computation approaches to solve mathematical problems.
To find out more visit springintomaths.com
---
Autism Webinars
Te Herenga Waka—Victoria University of Wellington's Autism Clinic, Te Rāngai Takiwātanga, develops and evaluates best practice interventions for young children on the autism spectrum. Based in Petone, the Autism Clinic team deliver evidence-based services to support preschoolers and their families across the Wellington region. This includes coaching for both parents and teachers.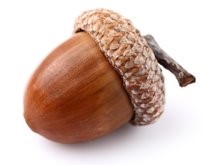 Kāpuphipuhi Wellington Uni-Professional has worked with Clinic Lead Dr Hannah Waddington and team member Michelle Stevens to develop a series of professional development webinars to support primary classroom teachers in their understanding of autism and how to provide an inclusive learning environment for these students within their classroom.
The result is an engaging and informative series of short webinars covering a range of topics related to primary school students with autism. For example, understanding what it means to have an autism diagnosis, how it presents in different students, and what a classroom experience might feel like for them. Courses include practical examples and ways teachers can incorporate these into everyday classroom situations to ensure learning is always accessible for autistic students.
Find out more and register your place for the Autism Webinars here.